AUGUST 24-25 | RELIVE AND REPLAY
Shape the Future of AI-Powered Commerce
The Edge Summit went live on August 24th and 25th to bring you to the edge of a new world in commerce, shaped by AI and re-imagined by you.
Online Shopping Will Never Be the Same
We're on the of something big – a paradigm shift in commerce brought on by the explosion of AI in the marketplace. Join other industry leaders on the livestream to explore what e-commerce can achieve in a symbiotic future with AI.
It's a Conversation, Not a Conference
Watch the recording of the 2-day livestream discussion as we explored key questions and expert predictions about the role of AI in our industry.
With visionary keynotes and sessions focused on new and emerging applications of AI, the Edge Summit shapes a new future for online shopping — from marketing to site search and beyond. You'll engage in thought-provoking dialogue with professionals pioneering in the field of generative AI.
AI is in our DNA at Bloomreach and has been a core tenet of our innovation strategy for over 14 years. We're excited to bring together innovators in technology and retail to continue driving the AI discussion forward. Together we'll create the view of commerce beyond the edge.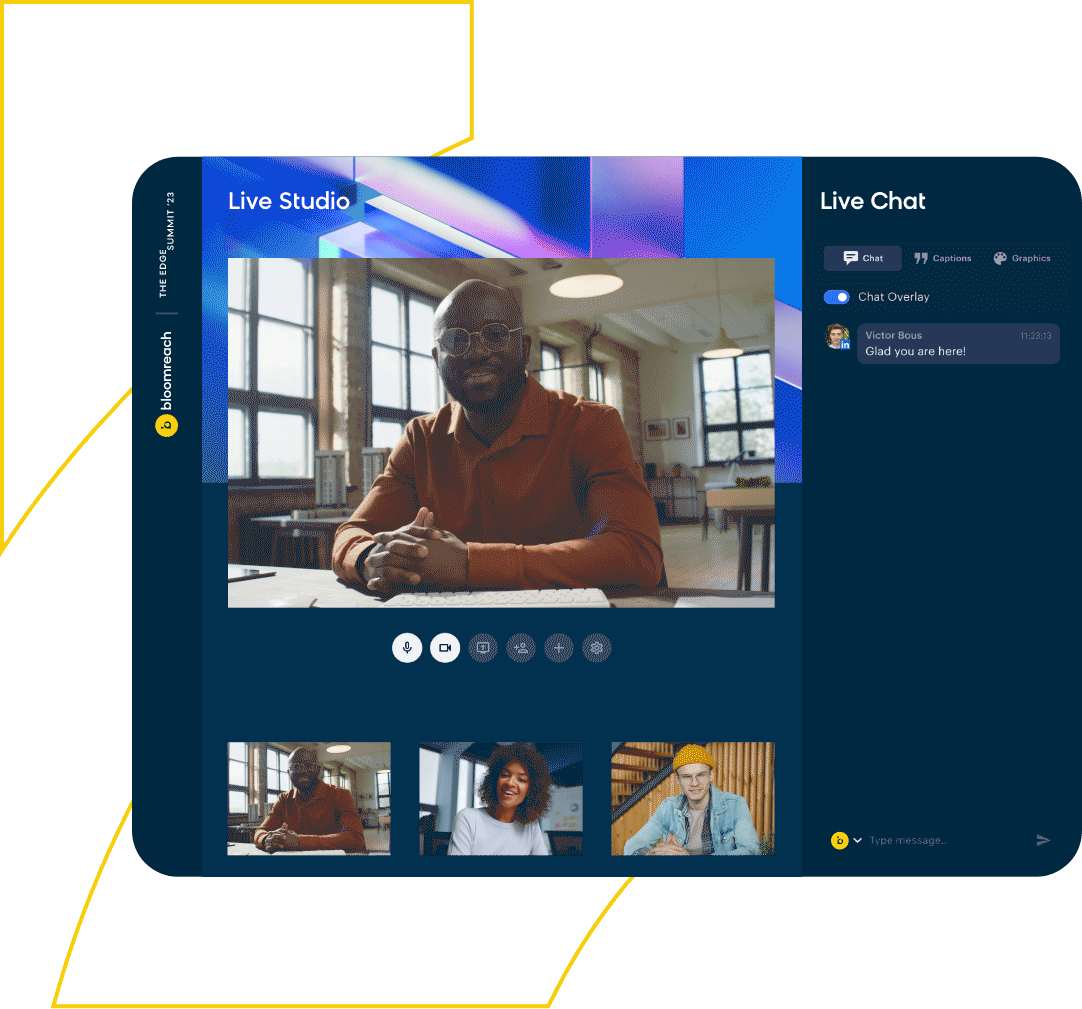 RSVP and receive updates on new session topics, speakers and more.
Get to know leaders from cutting-edge AI startups interested in exploring the future of commerce. These startups will be integral participants in our conversations and discussions in creating the view of commerce beyond the edge.